This page is dedicated to my family
and friends who have passed on from this life.
Gone, but NEVER forgotten!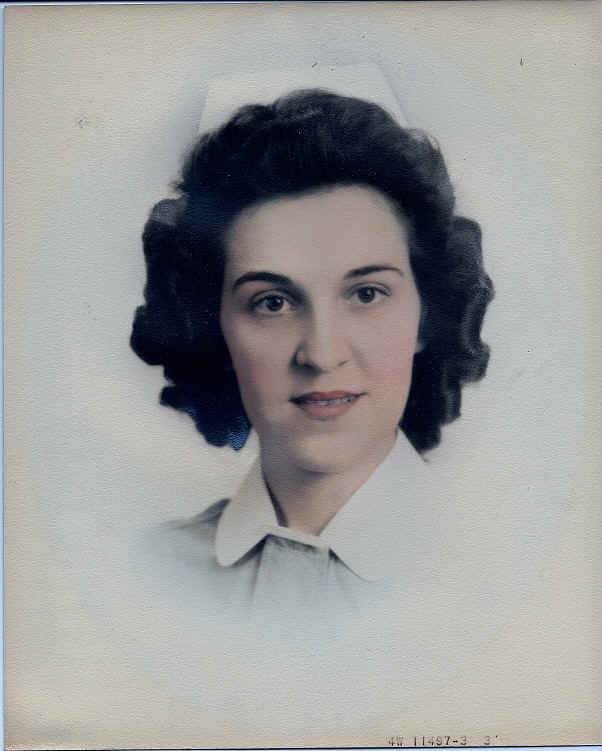 My favorite picture of my beautiful and wonderful mom
Rosemary Faegenburg Born on March 29, 1920
who passed away on Saturday, September 23, 2006.
I was an adopted child, but this wonderful woman and former
United States Navy Nurse,
took me in as her own,
raised me,
was ALWAYS there for me,
and taught me principles and
ideals that
helped me learn how
to take care of myself and
my family,
just like she did.
Losing mom is still the MOST painful experience I have had
to endure
in this life.
But I never stop thinking about her, REMEMBERING her,
and most of all
LOVING
her
for all she did for me!
(** Update 09/23/2019)
Today marks 13 years since mom passed away. I remember that day
I LOVE you mommy and I miss you more as each day passes by me!
I pray we will meet again!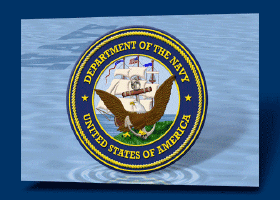 My dad Merrill Faegenburg
was a
United States Naval Aviator
He received his wings on November 3, 1943.
He graduated just 5 months after President George H.W. Bush
(I have Dad's 1943 Slipstream yearbook with their pictures).
He was born on April 15, 1921
and passed from this earth on
Thursday, December 5, 2013.
Dad was the toughest son-of-a-gun
I ever met!
He survived lung cancer, numerous skin cancers,
and was on Kidney Dialysis for the last 4 years of his life
(Dad, I TOLD you to stop drinking that crappy Dewar's Scotch)!
I can't explain quite how he did this for me,
but Dad was a realist, and NEVER ignored the facts.
He prepared me for his passing in subtle ways which somehow
took some of the sting away
from my grief of losing him.
I didn't recognize those subtle things at the time because he was
always there to talk to me. We did almost every day and I usually
made it back to Florida once a year to visit him. It was only after
he passed away that I was able to look back and see those things
he was planting in my mind, that would help me through the pain
A few years before Dad passed away, he sat down at his computer
and wrote
a short story about his life.
A couple of years ago, I
thought it would be
nice
if I sort of spiffed it up a bit. No changes,
but I tried to correct some
spelling and grammar, and add some
pictures.
I also made a table of contents
to make it even cooler!
So, I thought since Dad did all that work writing the story, and since
I had
always
dreamed of one day
actually learning how to make
a website,
the two have finally
come together.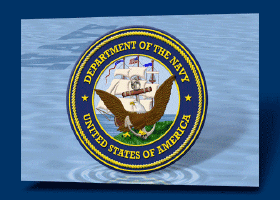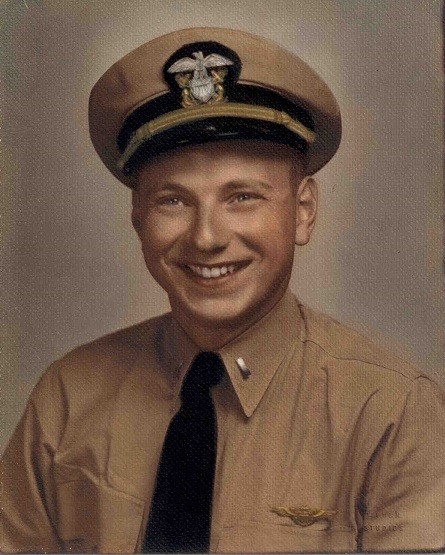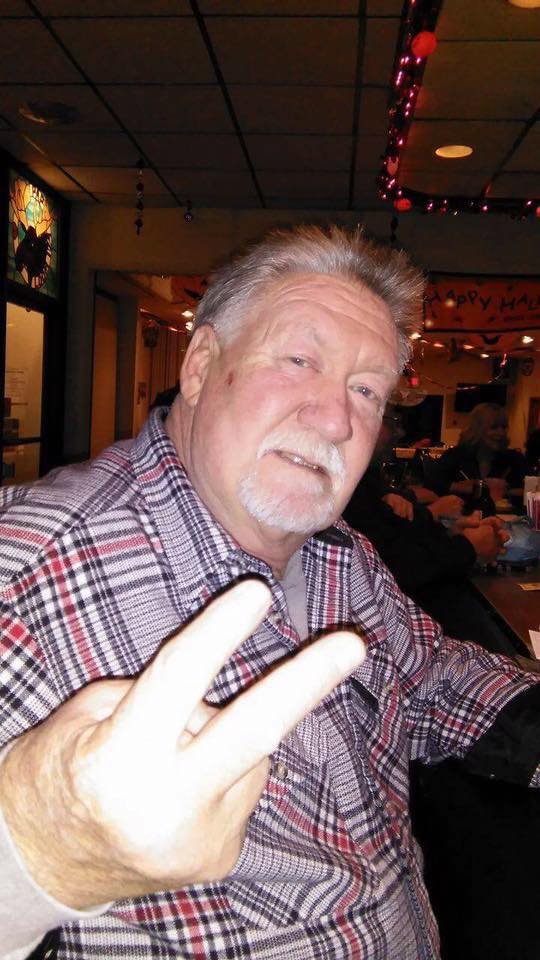 The year was 1973 when I met my dear friend Tom Dickinson
in Saint Petersburg, Florida.
After failing to get accepted to the St. Pete Police Department
(I failed the final lie-detector portion of the process, not for lying
but for telling the truth about my past drug use), I decided to
become an Emergency Medical Technician after answering
an ad I saw in the newspaper from Florida Ambulance Services.
After completing my training and getting my state certification,
Tom Dickinson and I were assigned as permanent partners on the
South side office of FAS.
Here is a picture of Tom as he looked back then when I met him: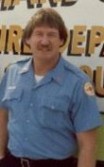 Besides all the life-saving skills that Tom helped me to acquire
while on
Active
Duty,
He was a very skilled driver and taught
me how to operate an
Ambulance s
o
that
patients remained
comfortable during transport. Those
smoothness s
kills and
the

art
of driving that way, remain with me today and
I
credit Tom

with teaching me.
Tom was also responsible for introducing me to a friend of his
who would
later become
a catalyst in my life when I changed
career paths and got into
the music
business
as a professional
electric bassist.
Tom's career led from the Ambulance to becoming an officer
with the Tampa
Fire
Department.
I knew I was not going to
survive long-term as a paramedic.
It was the picture below
that was the turning point in my mind: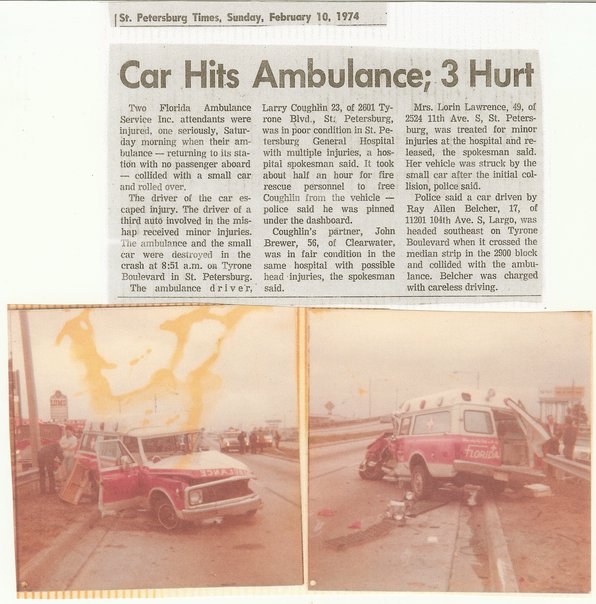 Tom and I were the ONLY unit available that Saturday morning
in 1974 and
were first on the
scene to this horrific crash. Two
of our EMT's barely
escaped with their lives
after being hit

head-on
by a drunk driver.
I NEVER fully recovered from the
tragedy of that morning
and
Thank God my dear friend and
partner Tom Dickinson
was there with me to help me.
Tom Dickinson spent his life in a career path of helping others.
Another of my heroes for sure!
And so it was with tremendous sadness that I learned of Tom's passing
from this earth on
Friday, May 6, 2016.
I love you Tom and though you are gone, you are NEVER FORGOTTEN!
I remember our slogan at Florida Ambulance:
"When Only The BEST Will Do"
and Tom, you ALWAYS were the BEST!
I met my good friend George Mendelke in November of 1996 when I
started
working
for
Tenneco Packaging Corporation in Evanston, IL.
George was a Senior Telecommunications Specialist and I was hired
as a Systems
Programmer on
the IBM AS/400 platform.
In 1997, Tenneco completed a new Information Technology Operations
Center
affectionatley know as the:
ITOC
, in Lincolnshire, IL which was
much closer
to our homes. George and I began working directly with
each other as part of
a massive I.T. project to upgrade computing
resources at all of Tenneco's
Packaging Plants and Distribution Centers.
Tenneco needed a team to handle the Telecom upgrades to hardware
at these facilities and they needed a corresponding Software Technician
to
handle the major changes needed on the IBM AS/400's.
During 1998, George and I logged over 50,000 flight miles visiting L.A.,
San Francisco, New York City, Boston, Tampa, Charlottsville, Phoenix ,
Salt Lak City, Buffalo, just to name a few. There were dozens of other
cities too, and while we worked our asses off, we made sure we had
some fun as well. If a city had a Ruth's Chris Steak House, we had a
dinner reservation waiting for us.
We got to see the Grand Canyon, drive across the Okaland and Golden
Gate
bridge, lunch in Saucilito, and even had lunch one day at the original
Cheer's Bar in Boston (TV show was not filmed there in case you are
I had a big problem flying, and I would never have made it if I had not had
George Mendelke at my side.
After I left Tenneco in 1999, George and I sort of lost contact with each
other.
He moved to Arizona for a while as a consulktant, and also spent
some time
in Indiana. We exchanged e-mails every once in a while, but
it was the one
in 2014, when he was diagnosed with cancer,
When George got back in the Lindenhurst area, I started visiting him
when I
could. By that time I was out of work on Disability Retirement,
so I got to
spend some time with him. I should have visited more often
as I could see
the cancer was taking a terrible toll on him. But we would
have lunch,
watch the TV, just talk about whatever came to mind,
and tried to have
as close to a normal day as we could.
I remember torwards the end when George was hospitalized, I went to
visit him and we began talking about food. He was kind of hungry
and was hankering for a Portillo's Hot Dog (Best on the planet).
I drove a half hour there and a half hour back, and stuffed the food
inside my coat pockets to sneak past the nurses.
I hope he was able
to enjoy it somewhat, but I truly enjoyed
making the run for him.
It was late in April of 2017 and I had been trying to schedule a
lunch get-together with George, but had not heard from him for a week
or so. I had just left an eye doctors appointment on the morning of
May 5th, when my cell phone starting ringing with an incoming call
When I called out his name upon answering, the caller said no this is
his son Nick. I started choking up instantly because I knew there was
only one reason Nick would be calling.
George had passed away quietly in his sleep during the night.
I am crying right now as I write this remembering that terrible day.
I spent the afternoon with the family and paid my final respects to
George, and gave him that last kiss on the forehead, That same kiss
I always gave him when I saw him and left him.
It was in that moment that I remembered what George had done for
me on my last visit when he was still alive. After I leaned over his
bed and gave him that little peck on the forehead, he leaned up from the
bed and kissed my forehead too! He must have sensed something coming.
It was the same way, the last time I saw my Dad alive. He gave me a bear hug
of all times and I now realize why. He too knew time was running out.
And so on Friday, May 5,2017 my dear friend George Mendelke
departed from this earth.
I should also like to mention that George is the TRUE reason that I got
really inspired in later years in the computer industry. He taught me
the foundation skills that led me to the knowledge of learning how
to create, run and maintain my own websites here in my home.
What a journey it has been.
Dear brother George, THANK YOU so very much for blessing me
with your friendship.



Gone but NEVER FORGOTTEN!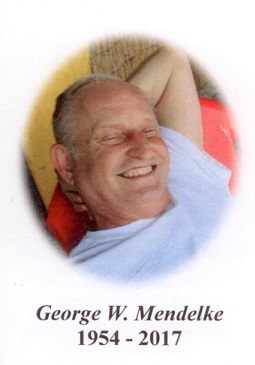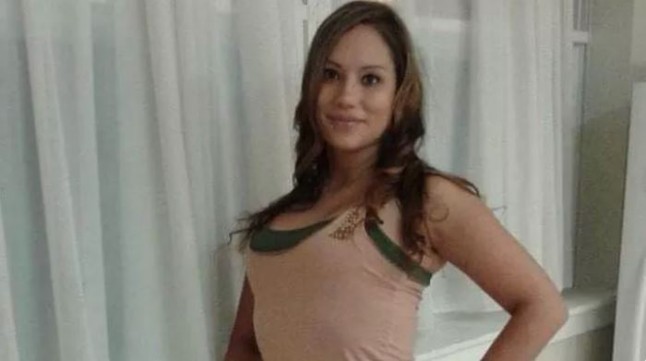 ==========================================
Michelle Lee Yurkanin, was my niece. A Niece that I had no idea
even existed until January 20th, 2022.

And that makes this memorial even more hearbreaking for me, as I will
never get to meet and know this beautiful young woman whose life
ended far too soon.

Michelle leaves behind a loving fiance Joseph Deem and two young
sons, Joey (4) and Noah (10 months) as of this writing 1/21/2022.

She was from Hazleton, PA and lived with her husband and sons in
Lititz, PA.

It is my sincere hope that I will learn more about Michelle's life and
the lives of her family and friends soon, so that I can add more
to this tribute.

A GoFundMe page has been established to help Joe with expenses
in this time of need. If you could find it in your heart to help out,
the family would deeply appreciate it. Please click HERE.